After all the impressions we needed a little vacation from the holidays. Accordingly, we spent a week on a hill above Knysna in a nice little bed and breakfast. Actually, we wanted to book a week in the Villa Afrikana. They have 6 suites but the chosen suite was already taken for the first 3 nights. But since we absolutely wanted this suite, because according to the picture it has a terrace with shade area and 2 beach chairs, we reserved the first 3 nights in the sister house TheBloem straight across the street. There we had our terrace with chairs and could enjoy them. We moved to the Villa Afrikana on the first of two rainy days and never could use the terrace. Overall, both houses were very nice. A great service, every wish was read from our eyes, fine breakfasts, 4 o'clock tea and aperitif. We were able to recover well in this familiar atmosphere, so that we can now start the next stage with renewed vigor.
Our terrace in "TheBloem":
​After 3 days we moved across the street to "Villa Afrikana" with another nice view from the room:
The small harbor in Knysna is very touristy:
Beautiful was the view of the cliffs from the East Head View Point:
By chance we found a gardenrestaurant with a nice lunch accompanied by Jazz: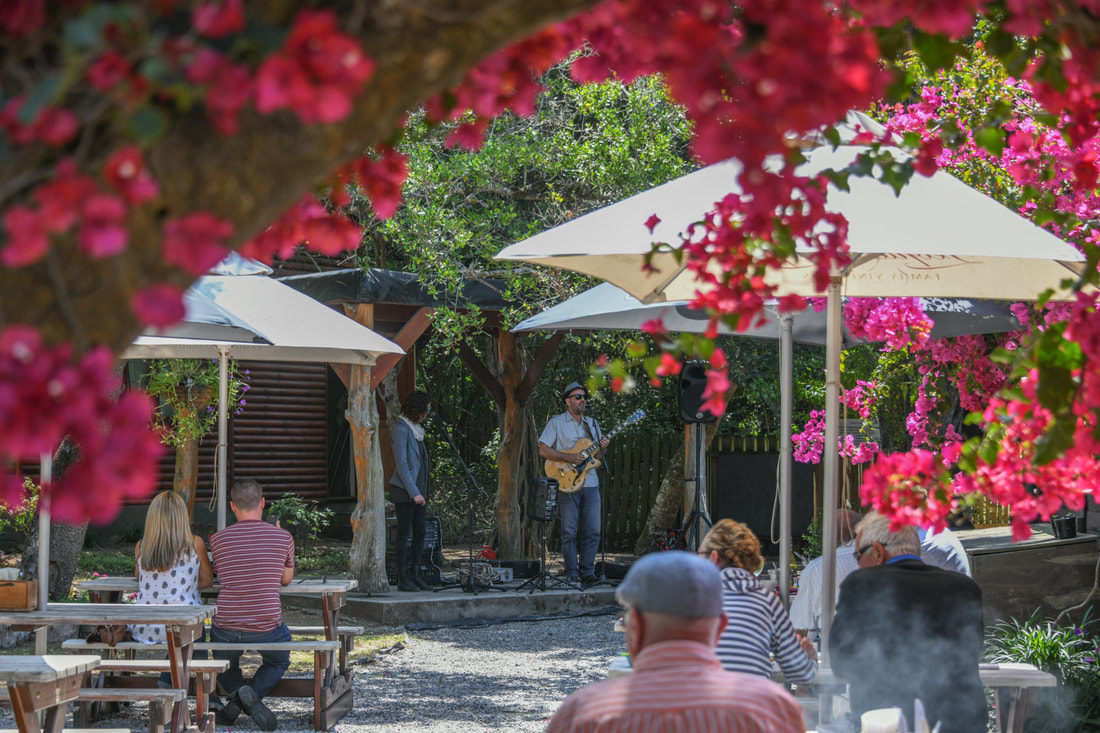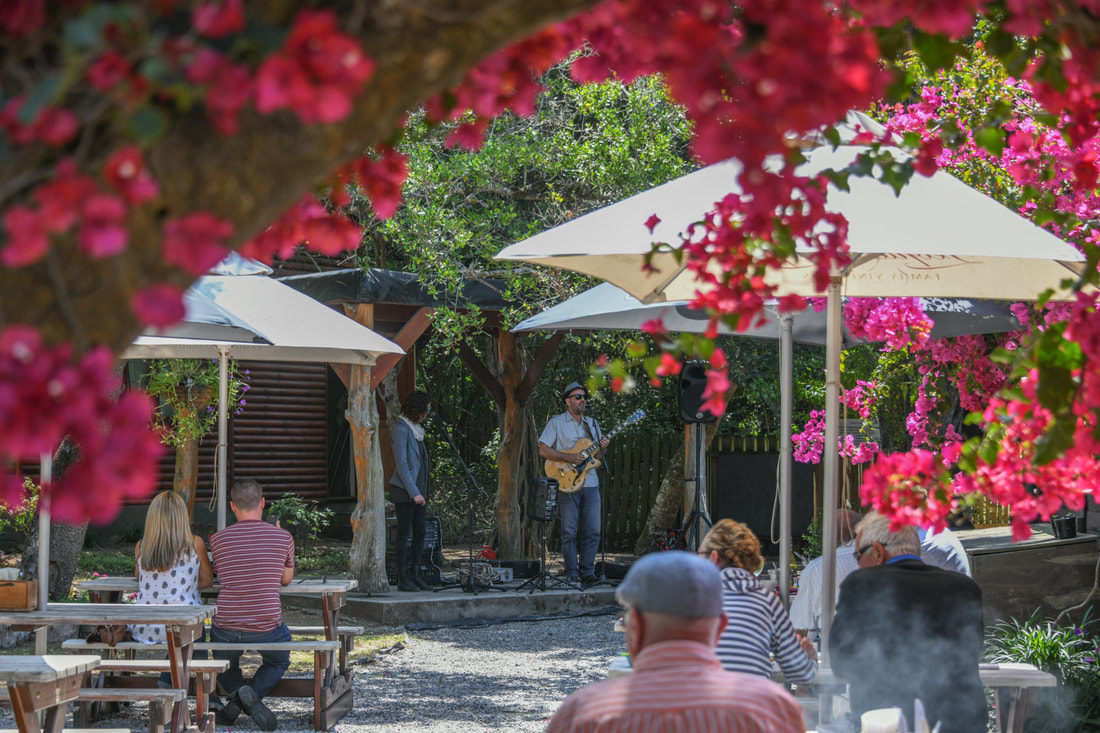 ​Once the sun was back we made a little trip to Brenton-on-Sea. Unfortunately, the fire from June evidently raged here especially heavily. But the view of the sea was nevertheless beautiful:
View of the lagoon of Knysna with Knysna in the background:
On our last day in Knysna we had a super clear sunny spring day. We made a trip to the Robberg Nature Reserve at Plettenberg Bay with a circular walk along the cliffs. The view was wonderful and we enjoyed it with a lot of other tourists.
fleeing the ants...
During our drive to Amakhala we stopped at Jeffreys Bay for lunch in a funny little restaurant with that bar: