Now our leisurely Garden Route started with our rental car. ​Shortly after Cape Town we saw the hottentots holland mountains:
Our first stop was at Hermanus, a well-known whale watching point. We stayed for 2 days outside of Hermanus in a quaint little hotel (Birkenhead house) on the cliffs. We could even observe the wales from our bed.
We enjoyed the view, cliff walks and the great food. We also saw some surfers and we even saw that waves can be ridden in a canoe or on a standup paddle surfboard.
In the morning we drove with a guide to 3 wineries in a valley behind Hermanus and tasted a few wines. I enjoyed the drive over a hill to the valley with a lot of blooming wildflowers:
The Hamilton Russell Vineyards was very idyllic, with a small pond:
Newton Johnson Family Vineyards:
But the wines in the 3rd winery (Bouchard Finlayson) were excellent and we were told that they sell back vintages. Maybe we will come back when we have moved into our apartment in Clifton and buy some of those wines.
In the afternoon we visited the center of Hermanus, which consists mainly of Hotels, Restaurants and Shops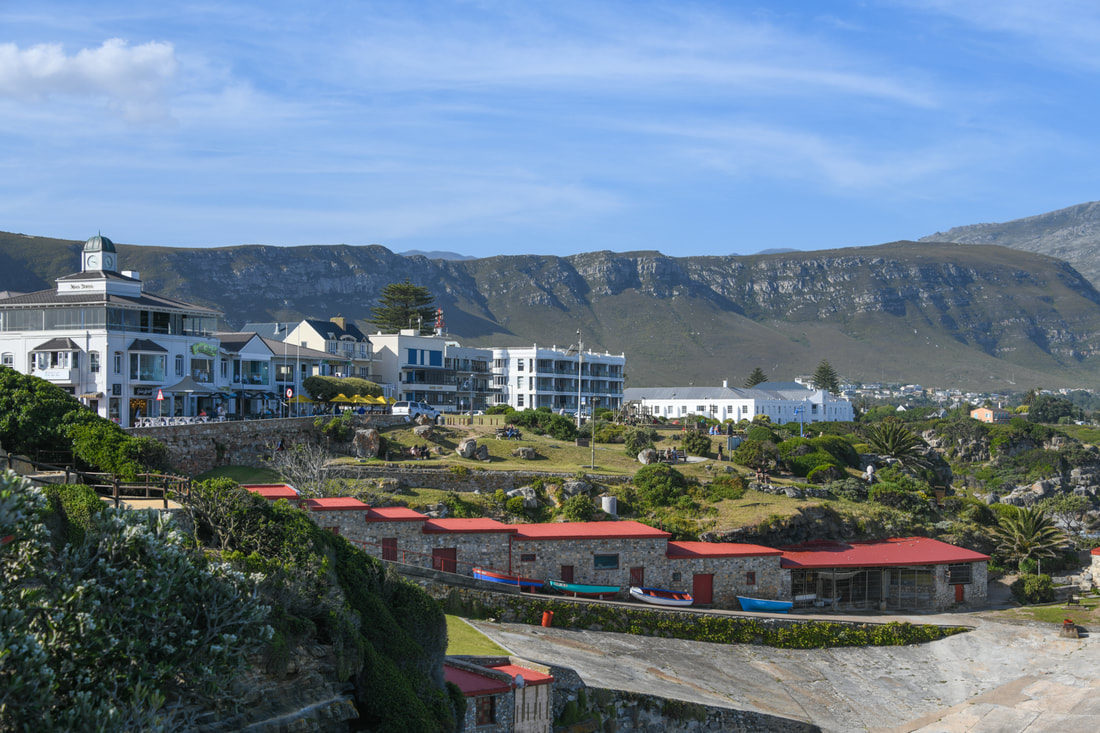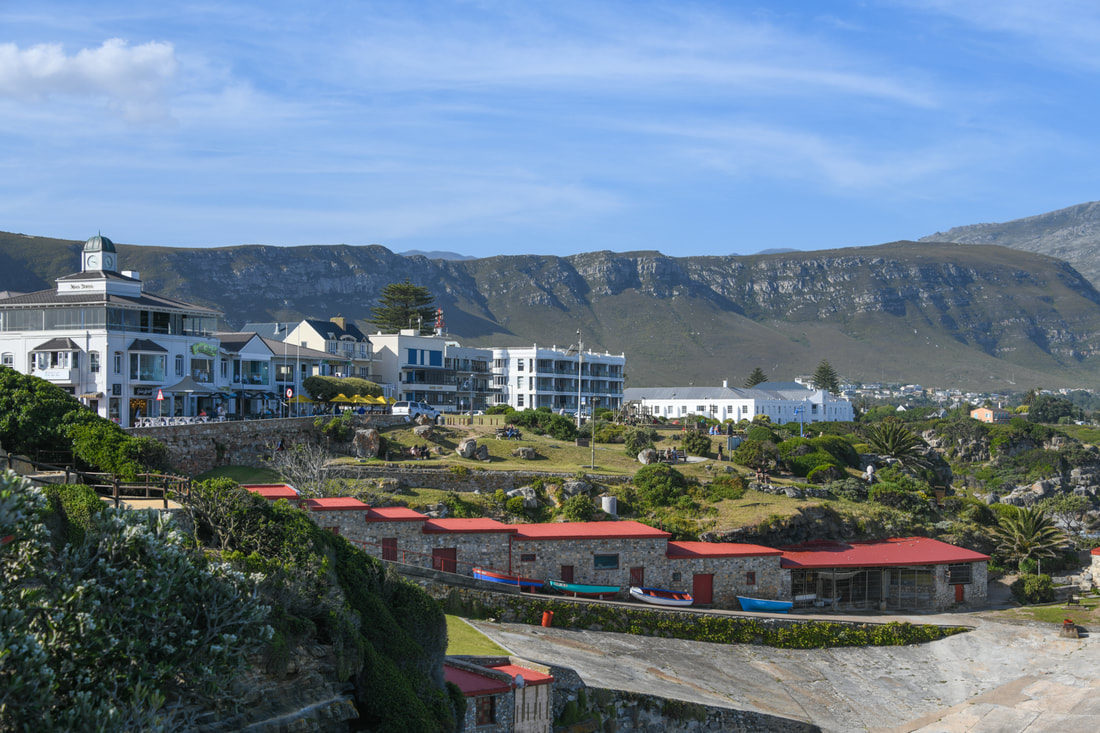 Our last breakfast with a view before we had to leave: