After our five-week trip, we relax in our rented apartment in Clifton. The car park is on the 8th floor. Our 6th floor apartment overlooks the beach and the sea. We do not have an elevator in the house, therefore the walk down the stairs to the beach is a free fitness program that will hopefully help us to loose some of the kilos we have gained in South Africa.

Because we enjoy the view of the sunset from our apartment so much, we prefer to have dinner at home:
Even breakfast is an event with that view and some good music:
There are four beaches we can see from our apartment. They are very popular, especially beach 4 (we stay at beach 1, the least busy):
Beach 4 on a sunny afternoon:
For our first beach walk, Heini brought his camera with him.
Looking back from Beach 4 in the foreground to Lion's Head and Beaches 3 to 1:
And here the pictures shot at 24.12.2017 for our christmas wishes:
More Fotos at different weather conditions: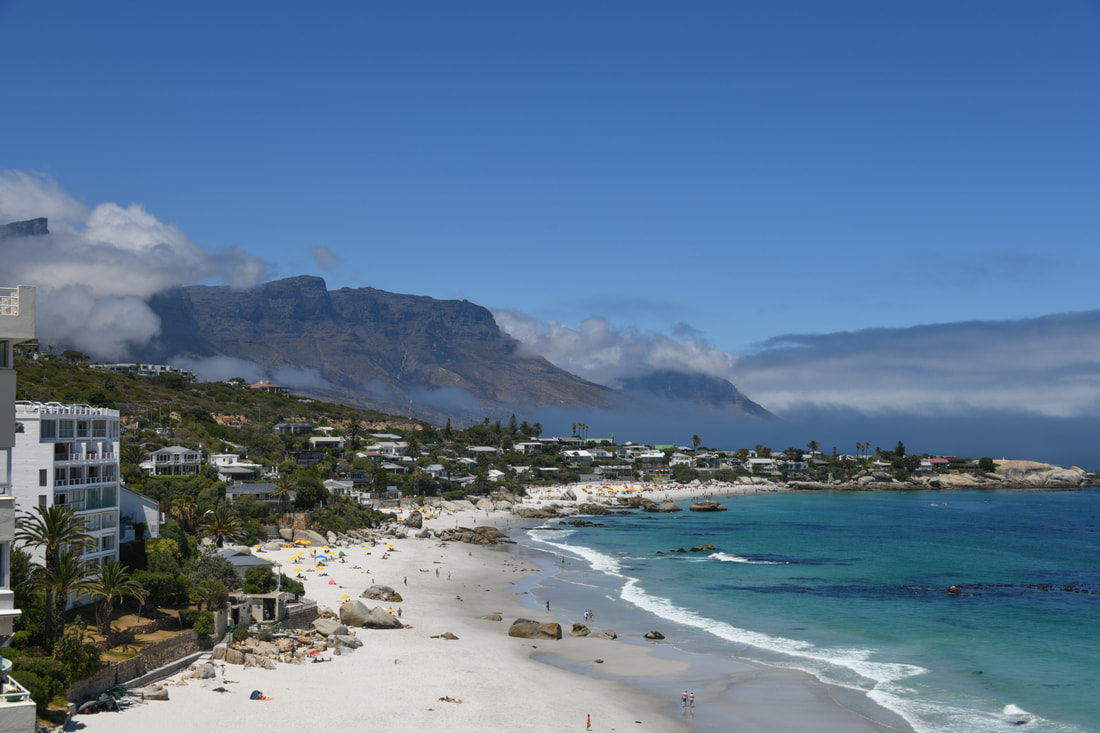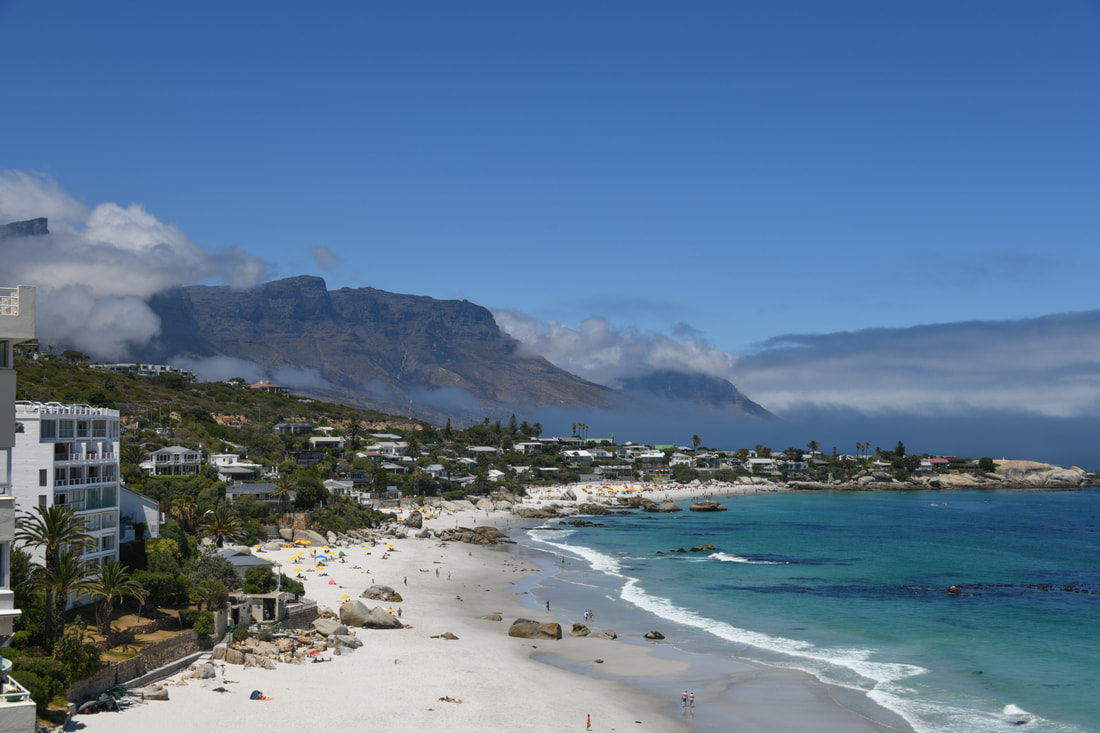 Wine tasting at Eagles' Nest of Constantia
View from our lunch table at Buitenverwachting of Constantia (after a wine tasting):
Camps Bay with the mountains called 12 apostles:
Seafood selection at the restaurant Codfather in Camps Bay: