Der Hinflug ging über Wilpena Pound, Bunyeroo and Brachina Gorges, Marree Man and Lake Eyre.

Start in Adelaide:
Den Wilpena Pound kann man nur aus der Luft als Becken erkennen:
Hier werden wir in wenigen Tagen campen im Rawnsley Park Station Caravan Park: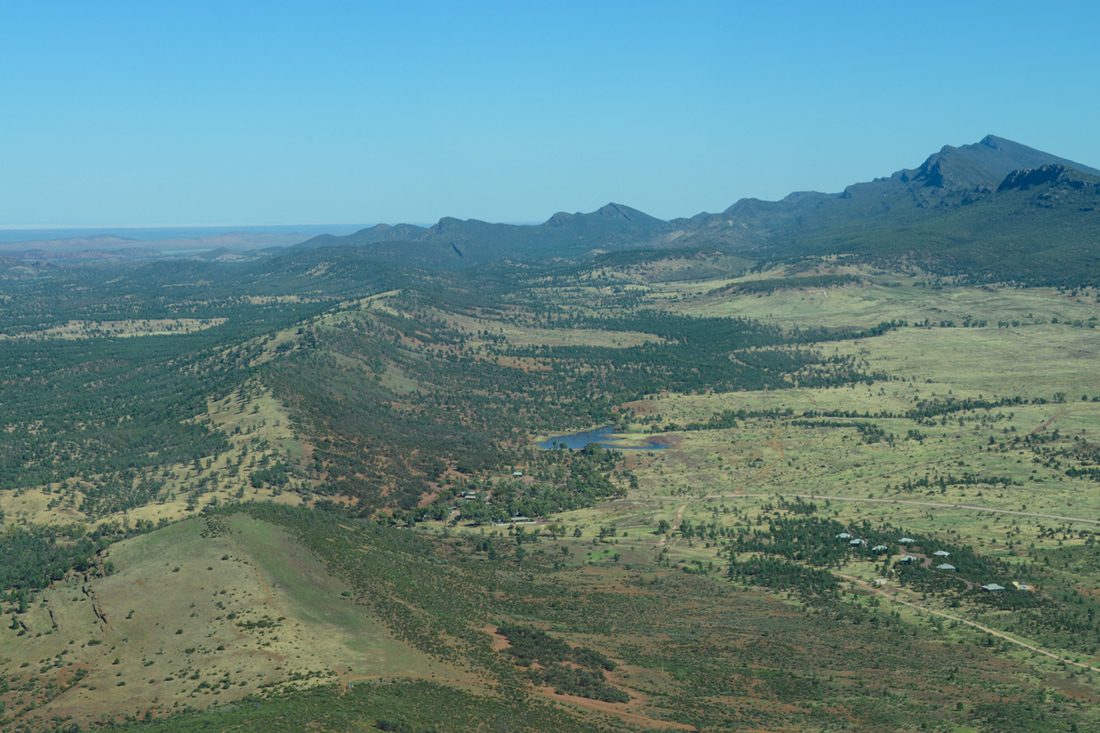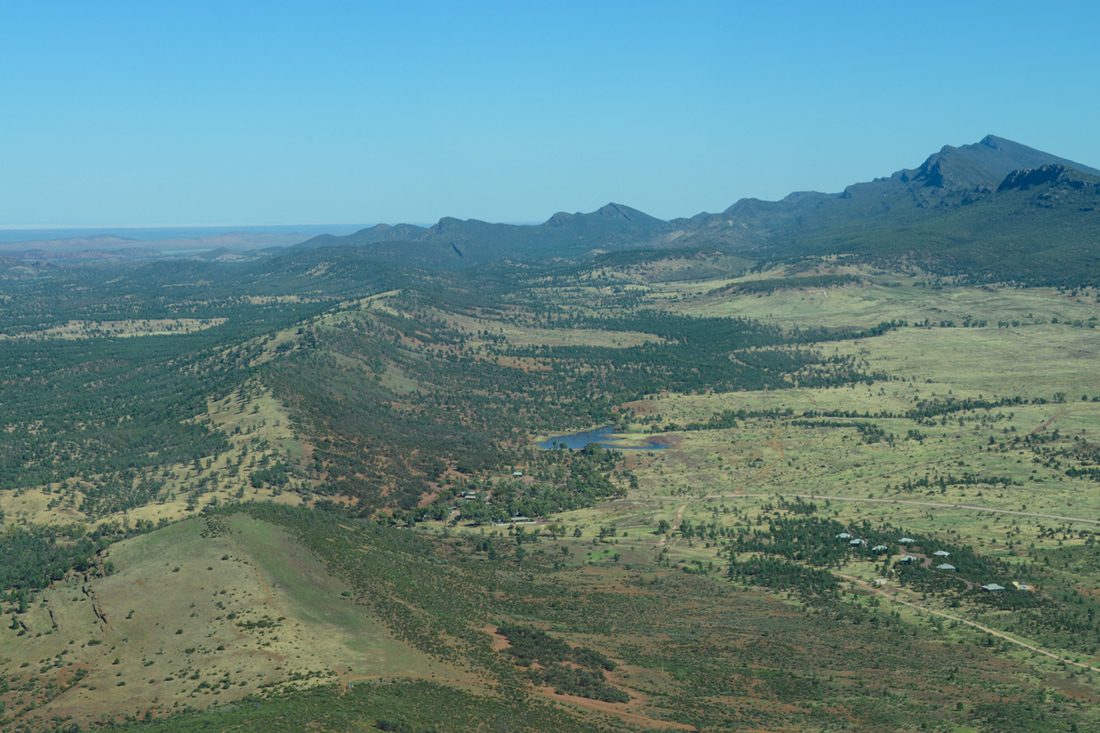 Mine zwischen Flinders Ranges und Lake Eyre:
Und nun der spektakuläre Überflug über den Lake Eyre. Wir hatten ein riesen Glück, denn es hat im Dezember und Januar 3 mal stark geregnet, sodass der Lake Eyre ausnahmsweise ziemlich gut mit Wasser gefüllt war. Der Lake Eyre ist riesengross: seine größte Ausdehnung kann 9690 km² betragen. Der
Salzsee
ist der Mittelpunkt des ausgedehnten
Lake Eyre Basins
. Dieses
Einzugsgebiet
hat eine Fläche von 1.164.063 km².
Da mutiert man vom Kameramann zum Kunstmaler: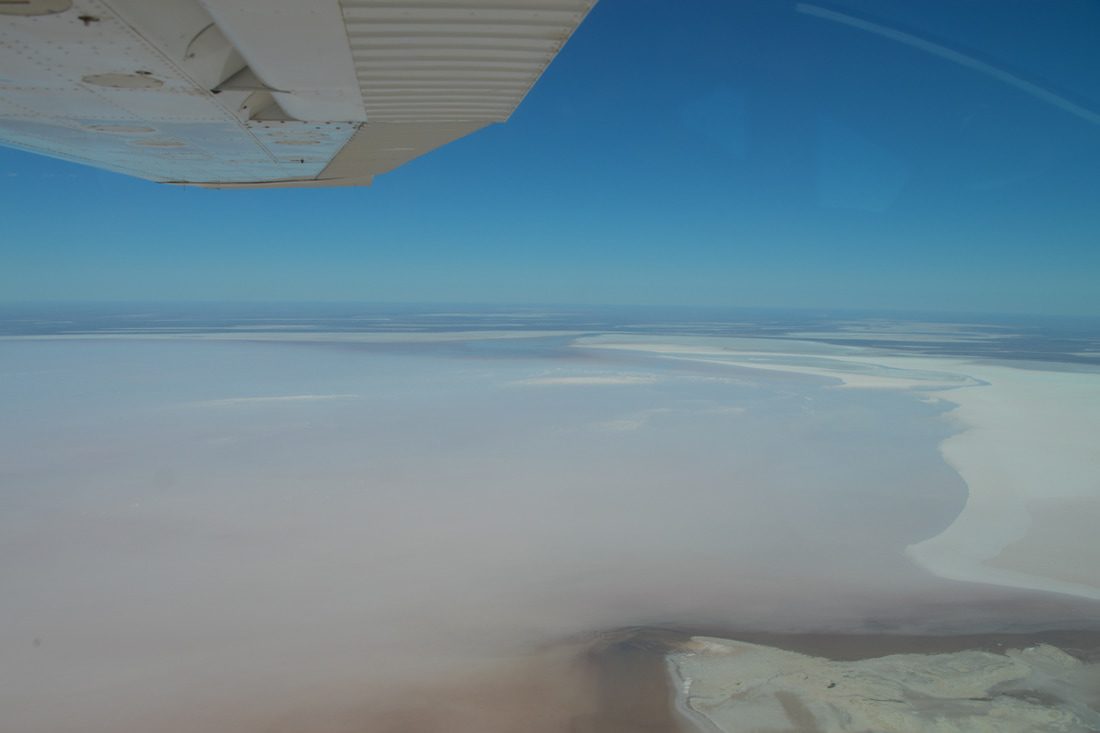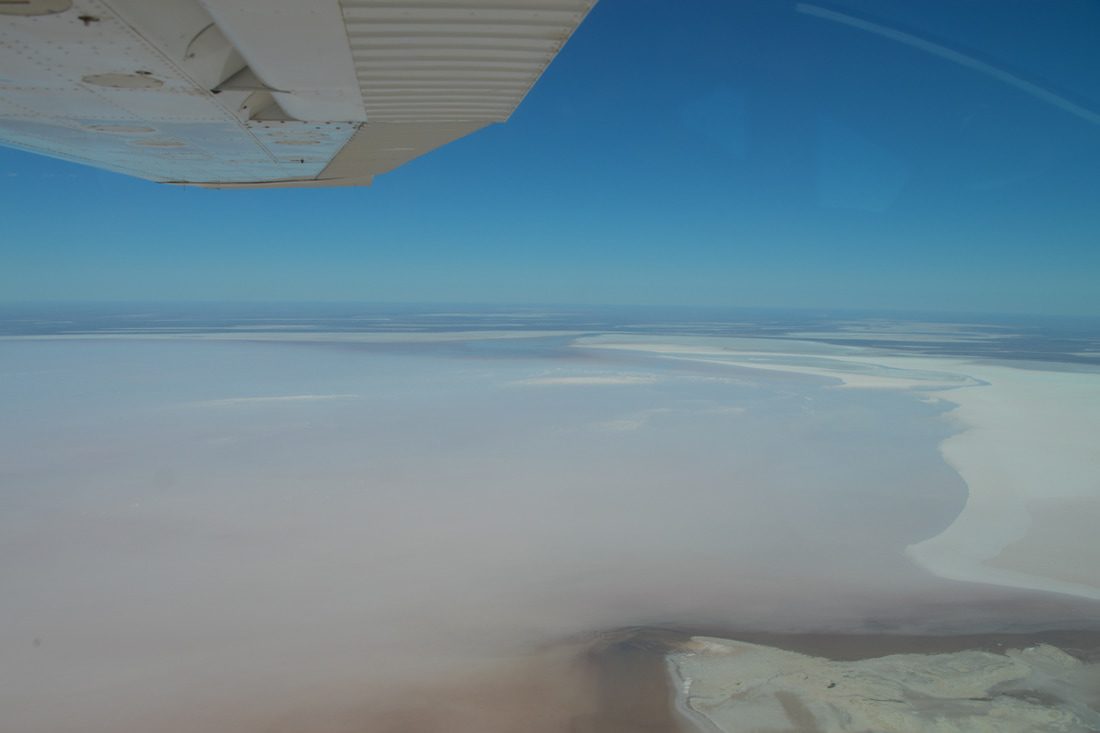 Der Rückflug nach Adelaide ging zuerst über eine Art "Painted Desert" und dann über den Lake Torrens, welcher mit einer Fläche von etwa 5750 km² der zweitgrößte Salzsee
Australiens
ist.
Zurück in Adelaide: